WHEN IT COMES TO GETTING A MORTGAGE, WHY USE A FINANCIAL ADVISER?
When you want to get a mortgage, you have two options: ask the bank directly, or use a financial adviser. Of course, it's possible to do it alone, but there are many reasons why it's better to have a financial adviser in your corner.
A FINANCIAL ADVISER IS AN EXPERT WHEN IT COMES TO ALL THINGS MORTGAGES
Our full-time job is to stay up to date with every bank's most current prices and policies. With a financial adviser, you'll get the best possible mortgage deal without having to spend your own time trawling through pages and pages of small print.
Most banks and lenders offer discounts on their advertised mortgage rates. Without a financial adviser's inside knowledge, it's impossible to know these rates by just browsing a bank's website.
A lot of large banks can offer a "cash contribution" when you take up one of their loans (usually somewhere between 0.1% to 1.0% of the total mortgage), but they seldom promote this. Not only will a financial adviser help you access this money, but their relationship with the bank can often mean you'll get a bigger cashback (i.e a few extra thousand dollars in your pocket) that you mightn't have got by yourself.
WE'LL HELP STRUCTURE YOUR LOAN
Whether your goal is to repay your mortgage as quickly as possible, minimise your outgoings, or ensure you have liquidity for expected (and unexpected) events, we'll make sure your loan is structured to match your priorities.
Our only job is to look out for you. Sometimes the best loan structure for you lies with a different bank or lender. A financial adviser can provide that objectivity, can you imagine a bank doing the same?
A great financial adviser will stay in touch after your initial mortgage settles. They'll reach out well before your fixed term loans expire and discuss what's been going on with you. If your life situation has changed, they can help adjust your upcoming term so it best suits your current needs.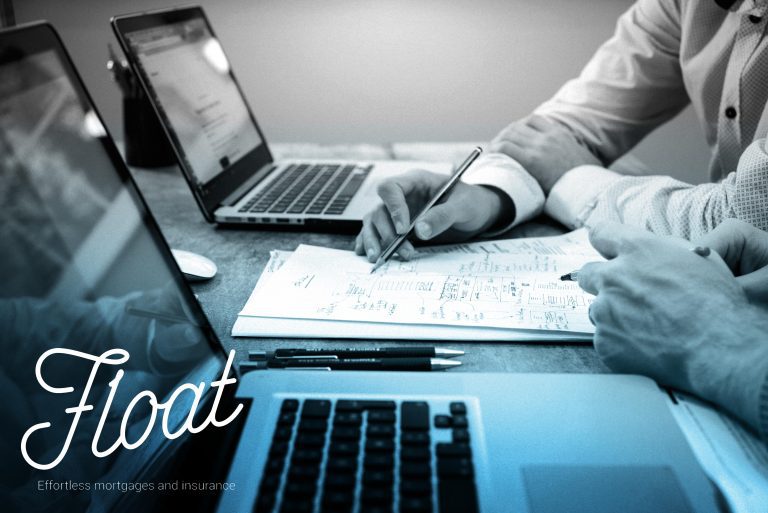 YOU'LL SAVE TIME, ENERGY, AND STRESS
If you're just starting to think about buying a house, we're always up for a quick call to discuss your situation. We can provide clarity around whether you're in a good position to apply for a mortgage or whether you need to get a few more ducks in a row.
Once you're ready to get serious, forget about the hassle of booking a meeting with the bank, travelling to whichever branch hasn't closed down, and finding and paying for a park. We'll come to you at a time and place that suits you.
Unless you have experience in the financial world, sometimes part of the borrowing journey is understanding your limits. You can be fully honest with us and we'll help firm up your borrowing strategy before we chat to the bank. If you're dealing with the bank directly, every conversation and every email is on the record, and what you say in the moment can't be unsaid very easily.
If your application isn't successful, dealing with a bank directly can be a challenge. Imagine filling out the paperwork, going through all the necessary checks, and uploading all your documents, only to be turned down and have to start this whole process from the beginning with another bank. Or worse still, with a third or fourth bank. Once you talk to us and we have your application ready, we can go to all the banks with very little extra effort.
THE BEST MONEY YOU NEVER HAD TO SPEND
Provided you don't repay or refinance your mortgage within the first few years, 99% of the time the bank will pay for our services, not you.
So how does my adviser get paid? The banks and lenders pay a commission based on the size of the loan. It's usually between 0.55% and 0.85% of the total loan, with some lenders paying an ongoing 'trail commission' between 0.15% and 0.20% per annum. (And in case you're wondering, you won't get charged extra for using a financial adviser. You'll get the same – if not better – pricing as if you had walked into the branch).
But be mindful of the broker that only works with "some of the banks". These brokers are often paid a higher upfront commission by these banks. And so the unsuspecting client is pushed in this direction, not because it's the best deal for them, but because it's the best deal for the adviser.
SO WHY A FLOAT FINANCIAL ADVISER?
The entire Float team is paid a salary and none of us personally receive any income linked directly to the commissions we generate. We do this so there's no financial incentive for any of our advisers to place you with one lender over another, and equally, no incentive to push you into the largest mortgage possible. The Float model has eliminated all significant conflicts of interest that are rife throughout the industry.
Float is independently owned in every way. We're not tied to any real estate company or any other party with a vested interest. This way, we can remain neutral about any property on your radar and give you truly impartial advice.
There are huge benefits to using a financial adviser, and with a good one on your side, there shouldn't be any drawbacks. If you want a financial adviser who is going to be with you for the whole journey as you navigate the intricacies of both the property and financial worlds, the team at Float is here for you. Drop us a line on 0800 356 288 or at info@floatmortgages.co.nz
If you're ready to kick thing off you can create your own secure client portal and get the mortgage process underway, click here to get started
Happy hunting.