Home loan expertise and financial advice.
We're mortgage brokers – only better.
All our mortgage brokers are also financial advisers – we seek to understand what you have, what you need, and what you want. Whether you're buying that first little do-up, want to add to your property empire, or need a better deal or structure on your current mortgage, we know how to make it super easy to secure the loan and we'll help you structure it so it best suits your goals.
New Build or Building Your Own
Second Tier & Non-Prime Lending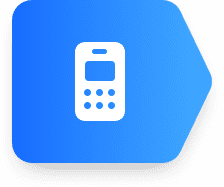 Chat to one of our advisers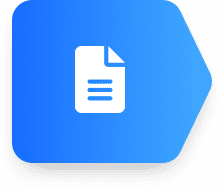 You complete your online Float profile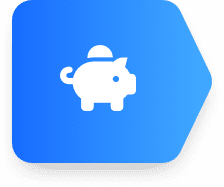 We'll assess your financial position and talk strategy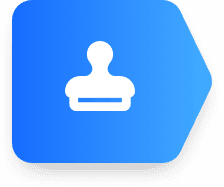 We do the legwork to get you approved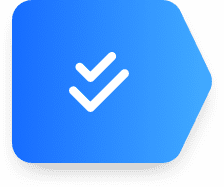 Together we'll structure your loan so it's right for you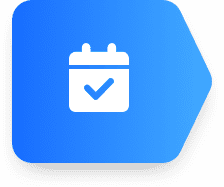 We'll be there for ongoing help and regular check-ins
For anyone entering (or trying to re-enter the property market) buying your first home may feel like a challenging and daunting prospect, and not just because of the price. We'll be with you for each step of the journey. We'll answer your questions, work out how much you can borrow, and how much you can realistically commit to repaying. We'll also help set up your mortgage so it's ready to go as soon as you find the perfect house.
We'll get you on the ladder
Expertise, guidance, and excellent comms along the journey
Show you how much you can borrow and help you build a strategy to homeownership
Assist with real estate agents, solicitors, and accountants
Ready-to-go mortgage approval with the best deal available
New Build or Building Your Own
Whether you're designing and building your dream home from the ground up or buying off the plans from a developer, there are plenty of things to watch out for along the way.
As a financial advisory team, we have huge experience in construction and new build funding and can save you from a massive amount of hassle and stress.
A team who has been securing funding for new builds for a very long time

We're with you for the entire journey, and are always available to answer your questions

We'll ensure you get the best deal that aligns with your individual requirements
From time to time you may need a mortgage top up to renovate your home, purchase a new vehicle (car, boat, campervan, or even aeroplane), help out a family member, or to consolidate higher interest personal debt. Unfortunately the banks can make the process as complicated and time consuming as the original mortgage application. Let us do the hard work and we'll make it simple and easy for you.
The funds you need quickly
Engage a financial adviser and spend your time doing the things you love

We can review your current structure and ensure it's the best fit for your current situation

Together we'll discuss the strategy early so you don't end up wasting time throughout the mortgage process
A home loan that worked a few years ago won't necessarily work forever and it could be a great idea to get a second opinion.
If you're worried that what you're working with no longer fits, or you haven't heard from your bank or broker for some time, Float can help. We design mortgages to suit you, not the bank.
Provide a range of tailored lending choices

Restructure your current lending to work smarter and provide more flexibility for you.

Secure cash back from a new banking relationship, which will cover your solicitor fees and probably a bit more
At the end of your fixed term you have a decision to make – and getting it wrong could mean paying far more interest than you need, or worse still, not having the long term certainty that you want. Our re-fixing services will tailor and lock in the best solution for you.
We'll help you decide what term best suits your situation

Roll your mortgage to fixed, floating, or a mix of both including fixed rate term splits

Break or consolidate loans to best leverage the current market
Second-Home Buyer
'The Upgrade'
Are you already on the ladder and ready for the upgrade, but not sure how to get there?
Whether you're looking for more floor space, a different location, a change of scenery, or a larger section, we've helped many clients to realise the next phase of their homeownership dream.
There are plenty of things to keep in mind and we've seen all of it at Float. We can help simplify and demystify the process.
Simplifying the complexity
Make sure your ducks are lined up and you have the information you need from the get go

Leverage current equity to maximise your borrowing power

Sort out bridging finance in case purchase and sale dates don't quite line up

Way less admin than dealing with the banks directly
Business Owners and Self Employed Borrowers
If you're a business owner or self-employed, there have probably been occasions when it felt like you were pulling teeth trying to explain your financial situation to a banker or broker.
Not all financial advisers are created equal and the team at Float have huge amounts of experience when it comes to commercial lending and running businesses, long story short: we get it.
We know our way around financials and businesses

We know all the different banks' business and commercial policies, so we'll know which banks are right for you

We have relationships across all levels of the banks and can slot you into the right relationship team

We can talk with your accountant about your numbers and forecasts
Float takes a big picture view of your finances to help you get the best results from your investment properties.
You'll get the advice and guidance you need to grow your portfolio. From leveraging your equity to optimising your cash flow, you'll earn better returns from your investments.
Optimise cash flow with interest only loans

Minimise interest rate risk with smart hedging strategies

Improve cash flow and leverage equity to grow your wealth
Second Tier and Non-Prime Lending
We have relationships with second-tier lenders (or non-prime lenders) for out of the box criteria.
Not everyone fits into the strict policies and lending criteria of the big banks, and not everything they say is final. There are always options through second tier, non-prime, and private lenders that our team can help you access.
First we'll help you get approved, then we'll work with you to build a strategy to become 'Main Bank Bankable!'
When the big banks say no
Bad credit history?

Self employed less than 2 years?

Previous business ran into trouble?

Your current bank is saying no?

We will work with you to become 'Main Bank Bankable' again
Frequently Asked Questions
Your Title Goes Here
Your content goes here. Edit or remove this text inline or in the module Content settings. You can also style every aspect of this content in the module Design settings and even apply custom CSS to this text in the module Advanced settings.
How long does the mortgage approval process take?
This depends. Once the bank has all the information they need, their standard turnaround time is around 5-10 working days. However we can use a few tricks of the trade to speed things up if you need a quick result. Don't waste anytime and get in touch today (insert link to contact us page)
Why do I need a financial adviser? Can't I just deal directly with the bank?
Simply put, using a financial adviser makes your life better and easier. Not all banks offer the same deals. A financial adviser knows every banks' individual policies and will know which one is the best financial fit for you. Plus we do all the work and liaise with the banks, so you can forget about being on hold, and instead focus on catching up with friends and family (or just get a few extra hours of sleep).
Are all mortgage brokers created equal?
The short answer is no. Skill, experience, and quality of service aside, a lot of brokers in New Zealand are remunerated based on the commission they earn. These "Commission Only" brokers quite often gently (or not so gently) push clients towards the banks that pay them a higher upfront commission – talk about a conflict of interest.
How much can I borrow to buy a home?
Do I need insurance?
If you have a mortgage to service, or your family relies on you to provide for them, you should definitely chat with our insurance team to see what options may suit you.
What are your property goals? Let's get you a mortgage to suit.
When you work with us, dealing with the bank is no longer your problem – you don't need that in your life. Whether you're buying your first property or your fourteenth, we'll help smooth out the process.